Track 2022 Athletes of the Month: HS Zach Foster MS Karissa Potts MS Landon Parker Special thanks to Mr Griffin for producing the shirts and PEA for providing funding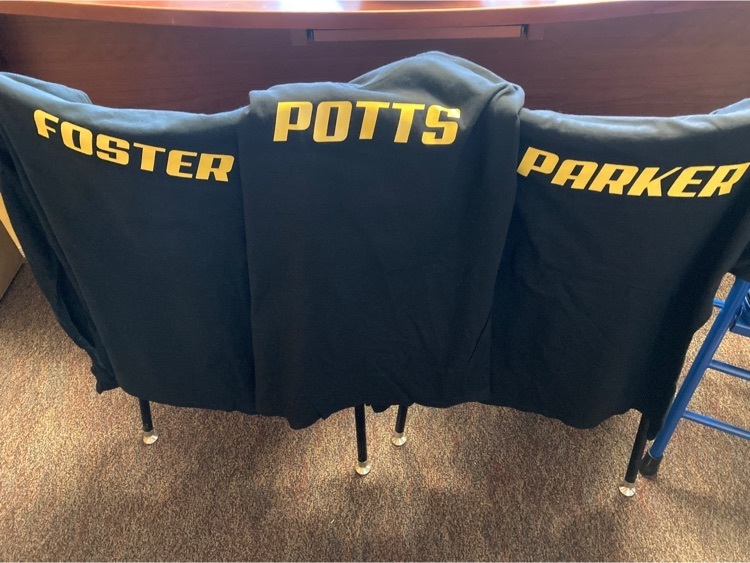 It's Spirit Week!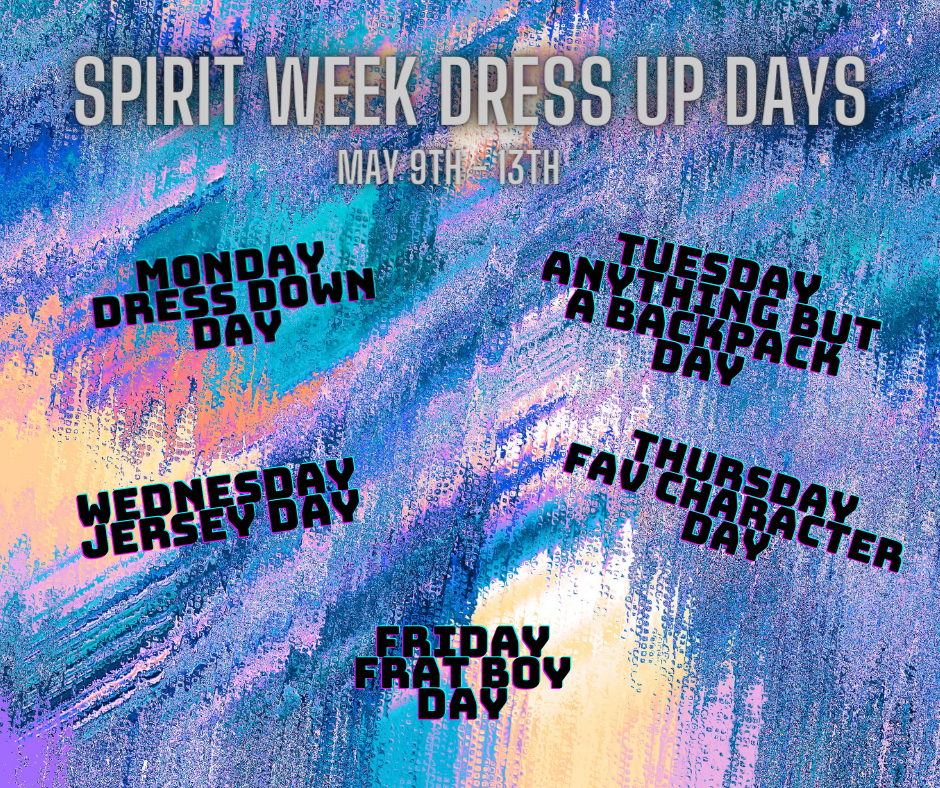 Hello Tigers! Grades 3,4, and 5 will be state testing tomorrow due to a slow down in computer power today we would like to stager testing a bit. Thank you!
Good evening Tigers!! Just a quick reminder that tomorrow we start state testing. Students remember to get a good nights sleep and do your best. We got this!!

The Freshman class participating in learning about "food insecurity" and packing pinto beans to help others!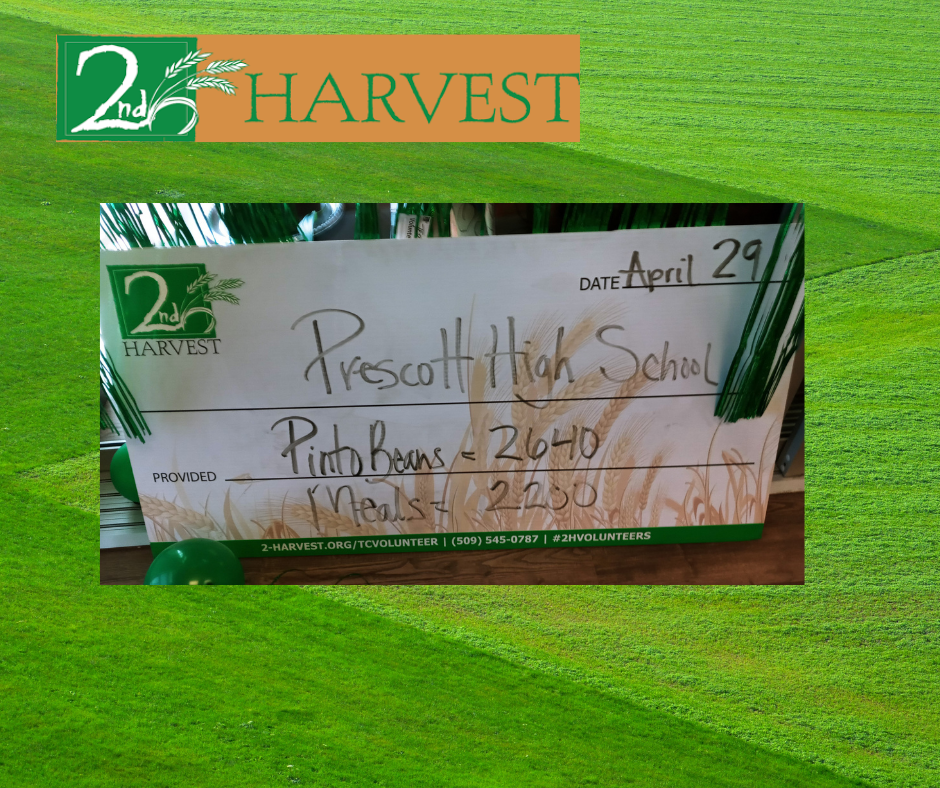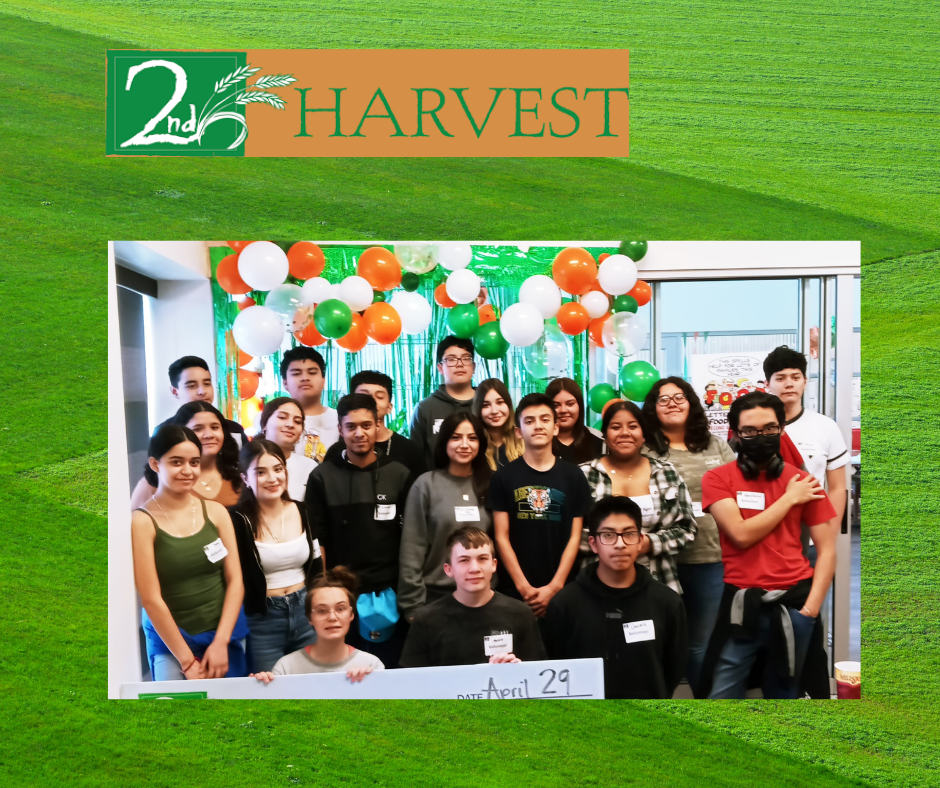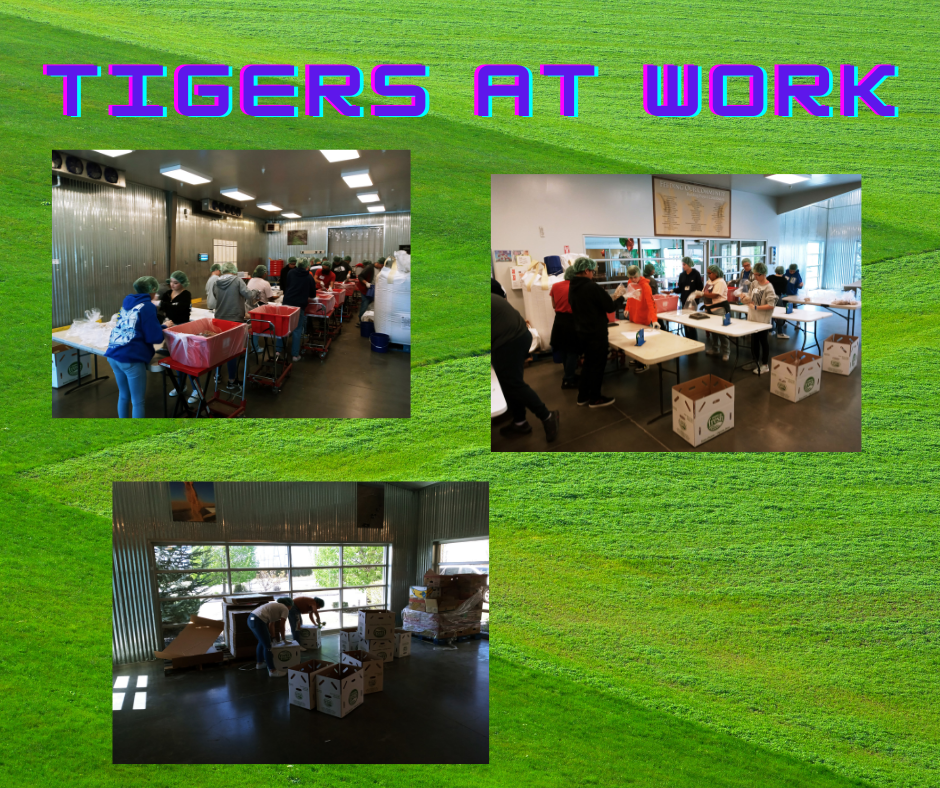 Happy Friday Tigers! Reminder that SBA testing starts next Tuesday. Please have your students sign out of their chromebooks so that they are fully updated. Testing will be next Tuesday and Thursday. Have a restful weekend.

Greetings, Tigers! Please remember, our K-5 Music Concert is tonight at the school in the Multi-Purpose Room at 6 PM. We hope to see you there! Remember - Music Heals.

Tigers, dont forget the Prescott Memorial Scholarship Application is now available. If you wish to apply and have been unable to download the application or if you have any questions, please, email Mr Foertsch at the school:
jfoertsch@prescott.k12.wa.us

Greetings, Tigers! Just a reminder, we will be having our Elementary Music Concert tomorrow, Thursday, 04/28, at 6 PM in the Multi-purpose room. Times are difficult right now; music helps heal us. We hope to see you there.
Good morning Tigers! We are excited to announce that state SBA testing starts Tuesday May 3rd. We will be testing for the following four weeks on Tuesdays and Thursdays, if a student misses one of those days we will hold make up testing Fridays. We will send out reminders with more details as we get closer. Have a wonderful day!

Honor Roll Pizza Party Pictures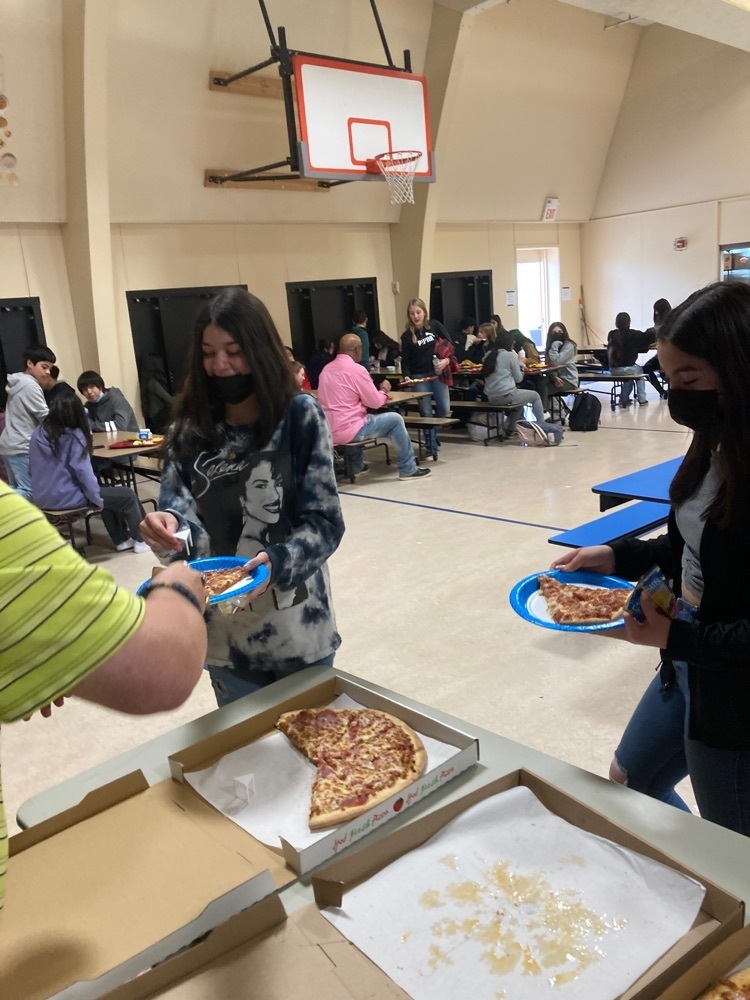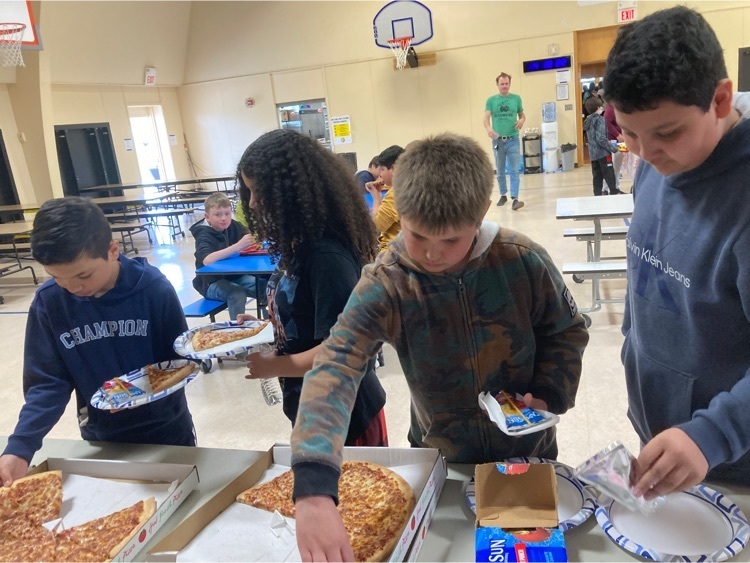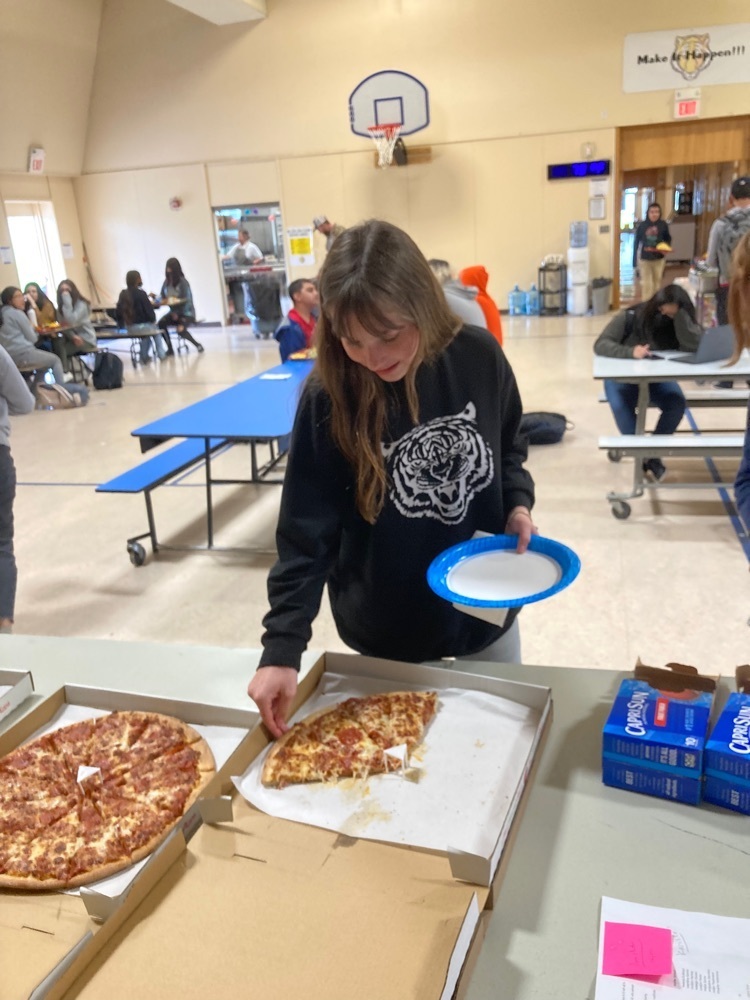 Middle School ESports: Coach Travis Bradford will begin supervising Middle School Esports next Monday, April 18. The club will run from after school until 5pm Monday-Friday for the next two weeks. To be eligible you must be in grades 6-8 and have completed this years athletic paperwork. A physical is not necessary, but the other paperwork is. If you have already been in a sport or activity you are good to go. If you are new to activities here is the link to sign up:
https://docs.google.com/forms/d/169I8NE8-yiSV-bxn_YSO__cqBX4ivF7Wg7t1IxUqNe8/edit?ts=61e1e2ff
Questions: Contact Mr Foertsch

Rural Library Coloring Contest Winners Announced! Winners in the K-3 Group: !st Place: Julian Mendez, 3rd Grade 2nd Place: Tatiana Martinez, 2nd Grade 3rd Place: Mia Sanchez, Kinder Most Creative: Leslie Hartwig, 3rd Grade Honorable Mention: Jose Balbuena, 1st Grade Winners in the 4/5 Group: 1st Place: Harmony Heemsah, 5th Grade 2nd Place: Valeria Garcia, 5th Grade 3rd Place: Alondra Hernandez, 5th Grade Most Creative: Edith Quiroz, 5th Grade Honorable Mention: Briella Brown, 4th Grade A big Thank you to everyone who participated and to Mr. Chris and the Rural Library District for sponsoring this fun activity.



Greetings, Tigers! We have changed our Elementary Concert date to Thursday, April 28th at 6 PM. We apologize for any inconvenience this might cause. We hope to see you all on the 28th. If you have any questions, please contact the school!

The HS track meet in Pomeroy today has been canceled due to the weather. As of now, we will plan to hold practice in Prescott instead. -- Jeff Foertsch Athletic Director/Dean of Students Prescott Schools 509-629-2972 or 509-849-2217


Greetings Tigers! Tomorrow and Thursday are conferences. School starts at 12 PM both days, conferences start at 3;30 PM. Friday is a half day, ending at 11:30 PM. Walla Walla County Department of Health is offering a COVID and flu vaccine clinic at school on Thursday, 3/31, from 4:30 PM to 6:00 PM. You can pre-register for the clinic if you would like, or just show up! Spanish -
https://prepmod.doh.wa.gov//appointment/es/reg/9123699039
English -
https://prepmod.doh.wa.gov//appointment/en/reg/9123699039
The pediatric and adult Pfizer vaccines will be available. All children ages 5-17 will need a consent form, signed in person. Please contact the school if you have any questions. We look forward to seeing you at conferences!