ATHLETICS: Athletes, please remember to sign up for Athletics on our school website at
https://www.prescottsd.org/page/sports
. This is new this year for next fall so please contact your coach or Mr Foertsch if you have any questions

Pre School graduation 👩‍🎓 👨‍🎓 is about to begin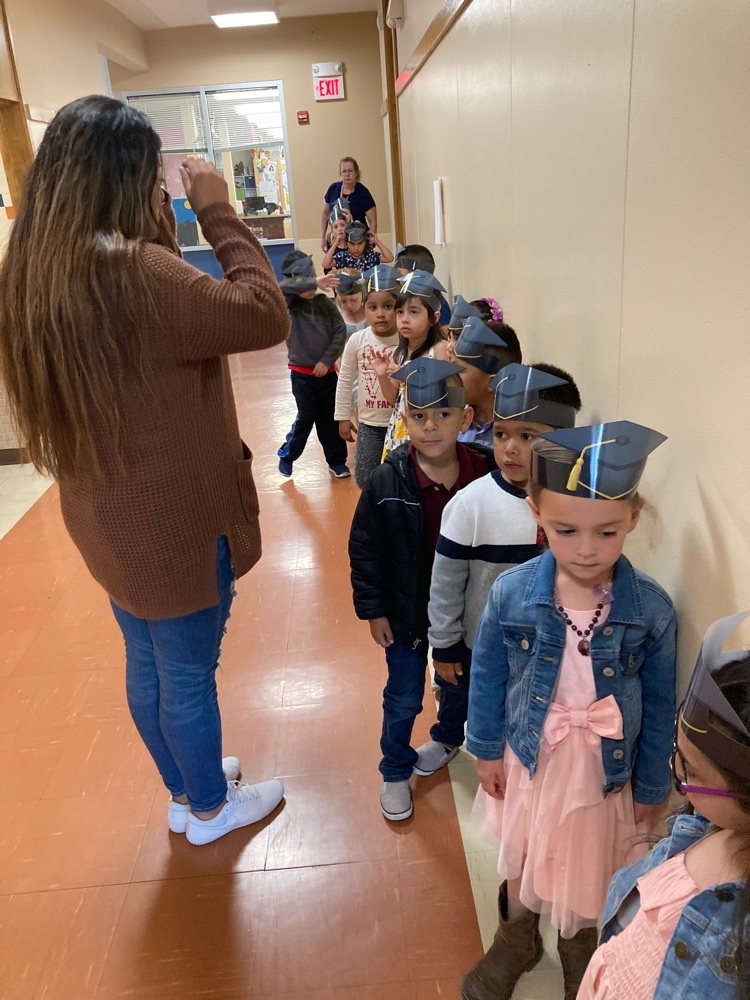 On behalf of the ASB, we'd like to give a big Tiger THANKS to ALL of you for your support and service to make the 1st Annual Summer Bash a HUGE success! Well over 350 people attended and almost $5000 was raised by the classes and clubs! A special thanks to staff volunteers who manned the game booths!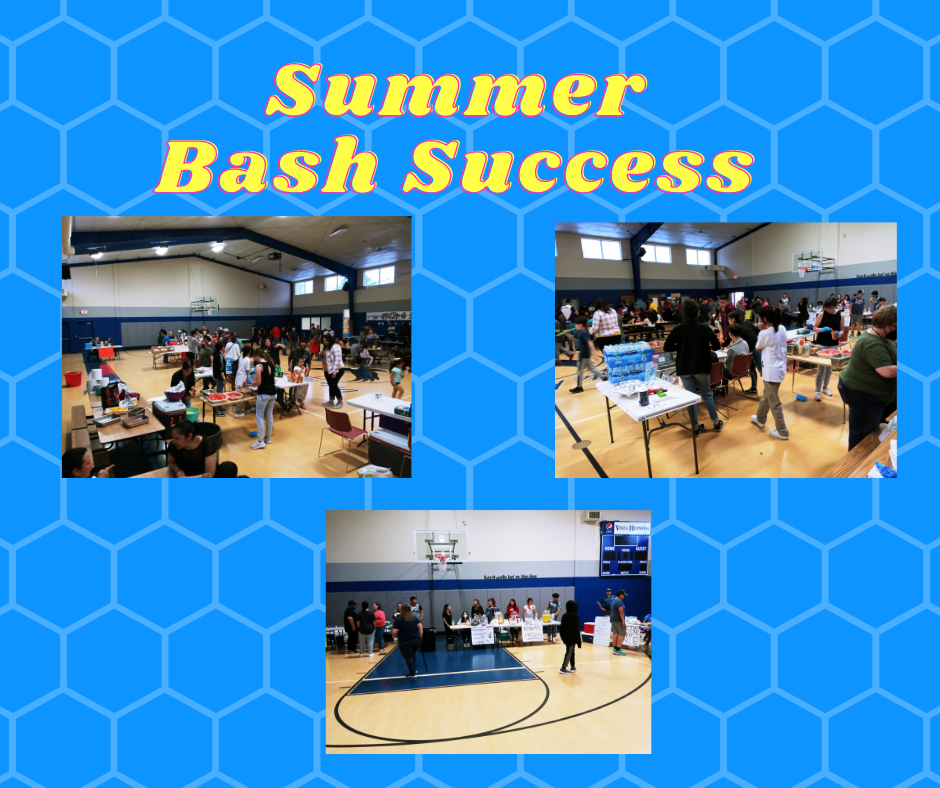 Class of 2022: The School has T Shirts for you from our interactive Art Experience: When the River becomes a Cloud. Those of you with Siblings at school, we will be sending them home with them for you. Those of you without Siblings at school, your shirts will be sent to Twiggy at the gym office at Vista.

Good morning, Tigers! We apologize for the early message, but we wanted to let all of you know that today's Walla Walla Sweets Game has been cancelled because of the rain. We will be staying at school today. We will plan to attend a game next year! Thank you for your patience and flexibility.

Greetings, Tigers! A few reminders for the last week of school! Tomorrow, Monday, the whole school will be going to the Walla Walla Sweets game. Lunch will be provided, but students may purchase additional concession items. Please make sure you have signed and returned the field trip permission form. This will be a fun day! Elementary field day is on Tuesday, and we will have a BBQ. The last day of the school year is Wednesday the 15th. Students will be go home at 11:30 AM. Thank you for all of your support this year, and for the honor and privilege of educating your children!

Greetings, Tigers!!! One last reminder...tonight is our ASB Summer Bash from 5 PM to 7 PM at the Vista Hermosa Community Center Gym. Games and food for everyone. We will have a bus leaving from the school at 4:30 PM and returning by 7:30 PM for Prescott students and families. Please bring cash for food! EVERYONE is welcome. Grrrrr!!!!

Greetings, Tigers!!! Don't forget - Tomorrow is our SUMMER BASH! Say goodbye to the 2021-2022 School Year and Hello to Summer! Where: Vista Hermosa. When: 5 PM to 7 PM. Food and games for everyone! See you there!

Greetings, Tigers! Don't forget to get your permission slips in for our ALL SCHOOL Field Trip to see the Walla Sweets play baseball on Monday, 6/13!!!
Prescott Tigers are harvesting the Tiger Patch Garden! Check out our website to see more amazing photos!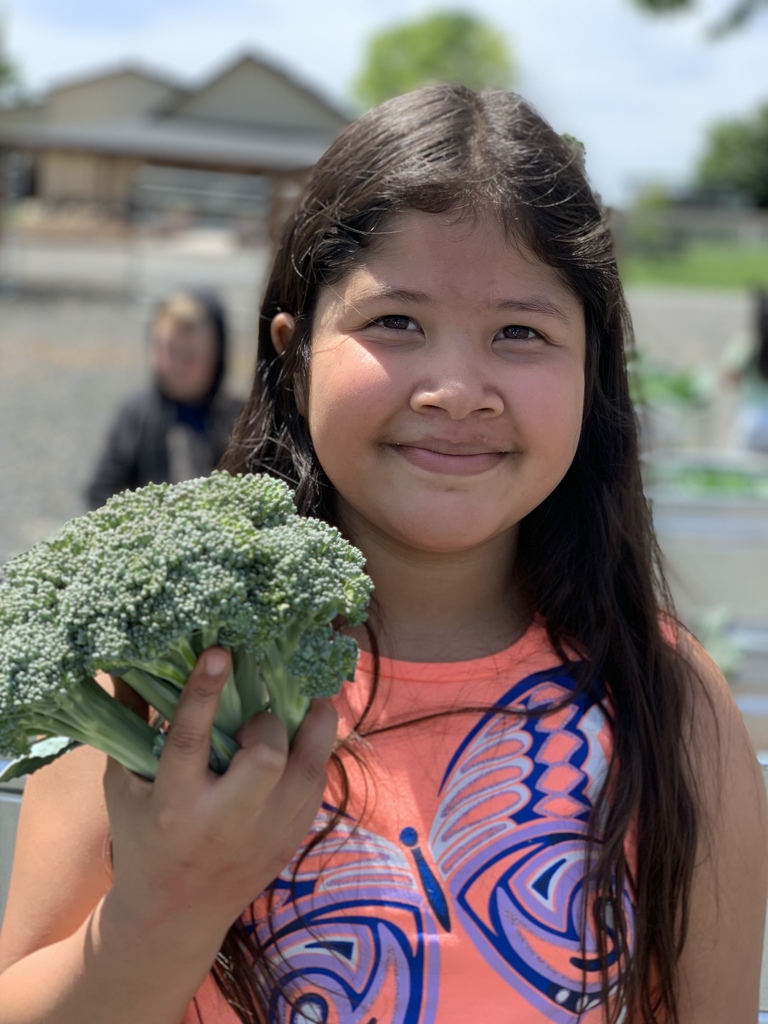 Greetings Tigers!!! Please join us for food and family fun this Friday at Vista Hermosa. The ASB SUMMER BASH is from 5 PM to 7 PM. Everyone is welcome. We hope to see you there. Grrrrr!!!!

Greetings, Tigers! The ENTIRE school will be attending a Walla Walla Sweets baseball game during the school day on Monday, 6/13. Please make sure you turn in your child's permission slip as soon as possible. Admission includes a hot dog and juice, but there are other concession items available for $1 to $8. Please contact the school if you have any questions. Go Sweets!!!

2022-23 Athletes, Registration for next year is now open. Here is the link to the "sports" page on our school website that will take you to the Registration Form:
https://www.prescottsd.org/page/sports
Parents ask your students for help if you need it, they have all been shown how to fill out the forms; or feel free to call Mr Foertsch or Ms Martinez at the school for help.

Greetings, Tigers! Remember - The ASB Summer Bash is this Friday, 6/10, from 5 PM to 7 PM. There will be food booths and game booths. All families are welcome! Please join us!
In the following link,
https://5il.co/1bmvo
, you will receive an introduction letter to FinalForms, the new system for Athletic Signups! Your Students will be briefed on this at school to help provide support for you at home to create the account. FinalForms Link is now available on our website as well.

Greetings, Tigers!!! Just another reminder - tomorrow is graduation! All are welcome to come help send our 12 graduates off into the world. Please join us in the gym at 1 PM - Saturday, 6/4. Grrrrrrrr!!!

Graduation will be live streamed on the Prescott Facebook page tomorrow if you are unable to attend the ceremony and would like to watch. 1pm

Pbis Reward earned by Ethan Granados- the use of Mr Bradford's chair for the day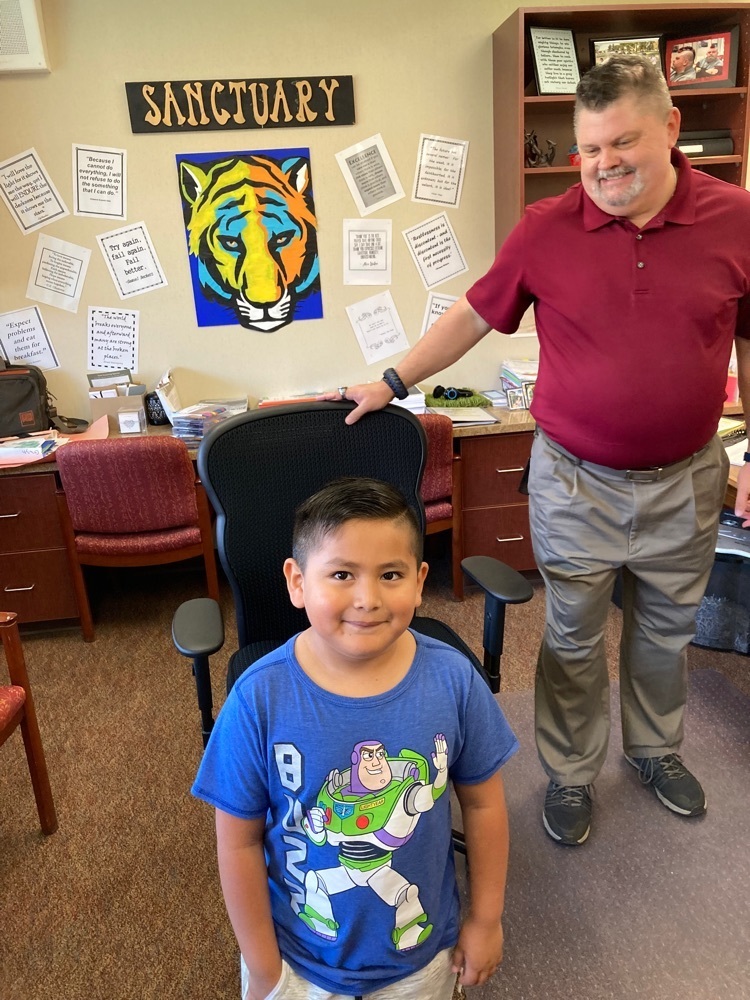 Greetings, Tigers! Don't forget - Graduation is THIS Saturday, June 4th, at 1 PM in our main gym! Please come help celebrate this amazing achievement with our Seniors. Everyone is welcome!

Tiger Athletics: Congratulations to our 3 sport athletes this year. We appreciate your efforts: Violet Beckman, Juca Beckman, Steven Rodriguez, Ariana Quiroz, Karissa Potts, Martin Burgos, Landon Parker